Innowera Control Panel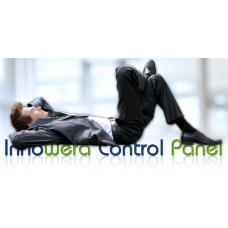 Μάρκα:
Innowera
Κωδ. προϊόντος:
Innowera Control Panel
Πόντοι:
0
Διαθεσιμότητα:
Σε Απόθεμα
Τιμή: 0.00€
Χωρίς ΦΠΑ: 0.00€
Η ΕΞΟΧΑ ΝΕΕΣ ΤΕΧΝΟΛΟΓΙΕΣ προωθεί τις εφαρμογές SAP της Innowera στην ελληνική και διεθνή αγορά. Η σελίδα αυτή είναι διαθέσιμη στην αγγλική γλώσσα.
Most mass processing tools comply with SAP security automatically. However, this may not be enough as SAP security assignment hardly considers power of mass processing tool and related use cases. For example, when they gave PA30 to maintain employee records, they did not presume that user will create or change hundreds of records in minutes and possibly damage the data in large scale in no time. There are many other possible negative outcomes without the proper governance and control over mass processing tool. The scenarios listed above are just some of them (and they are real).

If you are considering to provide a mass processing solution for your SAP users, there must be a proactive and centralized damage control solution to ensure that you can deploy the tool with confidence. Innowera's Control Panel provides the necessary level of governance and control, allowing you to put your worries and concerns to rest and reap the benefit of the larger scale deployment of Process Runner.

Innowera Control Panel puts powerful control in your hand so you can manage how Process Runner is being used (or not used) within your enterprise. The web-based centralized interface enables real-time control and monitoring so you can instantly define and implement mass processing usage policies across Users, Systems, Schedules and Processes - all without changing SAP security or impacting anything else.

Governance within SAP security
Implement Process Runner usage restrictions without changing SAP security. While Process Runner automatically ensures that SAP user security is honored, Innowera Control Panel allows narrowing down this access without changing the user's role in SAP. Innowera Control Panel provides an easy and dynamic way to create a subset of user's SAP access that is centrally implemented.
Global Actions
Innowera Control Panel facilitates implementing critical Process Runner usage policies with ease. Shut down or stop Process Runner usage across all the systems or users with a click of a button. Another scenario is where it can provide working access to Process Runner users but prevents running processes in SAP. Such centralized control over global actions could be useful during cut overs and rehearsals where Process Runner usage is quickly and centrally controlled by IT/Admin as desired.
Control over Users & Systems
Block access to SAP systems, users or processes as desired Innowera Control Panel. Provides for blanket as well as granular control of how Process Runner is being used. For example allow only selected users to login to a particular instance to execute only selected transactions and BAPIs.
Live Usage Status and Actions
Web interface provides a graphical view of who is using Process Runner and what they are doing. IT/Admin can evenforce a user to log off from Process Runner or block him/her from using Process Runner permanently. If required, all Process Runner users can be logged off from Process Runner with a single click.
Integration
Innowera Control Panel is fully integrated with Process Runner for seamless functioning. Innowera Control Panel changes are immediately reflected on all Process Runner Designer and Run Only users. No log offs or restarts are required.
Επικοινωνήστε με την ΕΞΟΧΑ σήμερα για πληροφορίες και δυνατότητες δοκιμής των λύσεων της Innowera και ως ειδική προσφορά παρέχουμε επιπροσθέτως ευνοϊκούς όρους χρήσης της πλατφόρμας eTender για δραστική μείωση του κόστους προμηθειών.
Για περισσότερες πληροφορίες επικοινωνήστε με την ΕΞΟΧΑ στο info@exoha.biz.
Γράψε μια αξιολόγηση
Όνομα:
Αξιολόγηση:
Σημείωση: Η HTML δεν μεταφράζεται!
Εκτίμηση:
Κακή
Καλή
Πληκτρολόγησε τον κωδικό που βλέπεις στο παρακάτω κουτάκι: