Personal Archiving Service for Exchange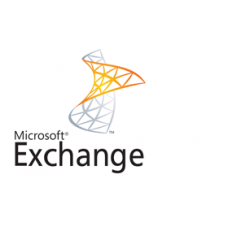 Κωδ. προϊόντος:
Personal Archiving Service for Exchange
Πόντοι:
0
Διαθεσιμότητα:
Σε Απόθεμα
Τιμή: 0.00€
Χωρίς ΦΠΑ: 0.00€
A Better Way to Manage Data And Lower Costs
Avoid the Headaches of Managing Outlook .pst files
ExohaSaaS's Personal Archiving Service for Exchange relieves its users of the inherent difficulties and risks of having to manage Outlook's cumbersome .pst files (Personal Storage Folder files) for our clients.
Locating and managing .pst files, a manual effort that can be both costly and risky, is not necessary with our Personal Email Archiving service. As a result, the risks posed by managing .pst files – poor organizational control of data, increased discovery costs to comply with lawsuits and regulations, the inability to apply retention policies, and the exposure of data to the vulnerability of theft. Personal Archiving from ExohaSaaS gives users seamless access to their archive mailbox and significantly reduces the risk exposures presented by .pst files.
Our Personal Archiving service delivers to our customers a significant added value compared to many other options available on the market. How? ExohaSaaS enables customers to combine Personal Archiving with a full access Hosted Exchange mailbox, and in return, receive unlimited storage at one stable, fixed price.
Additionally, the Personal Archiving service gives customers more flexibility – and more cost control options – when managing customer email data which are not facing strict regulatory compliance requirements. For these customers, whose primary need is to store selected historical messaging data rather than the larger objective of meeting other burdensome compliance requirements, ExohaSaaS' Personal Archiving service may be the way to go.
Για περισσότερες πληροφορίες και οικονομική προσφορά μπορείτε να επικοινωνήσετε μαζί μας στο info@exoha.biz.
Γράψε μια αξιολόγηση
Όνομα:
Αξιολόγηση:
Σημείωση: Η HTML δεν μεταφράζεται!
Εκτίμηση:
Κακή
Καλή
Πληκτρολόγησε τον κωδικό που βλέπεις στο παρακάτω κουτάκι: